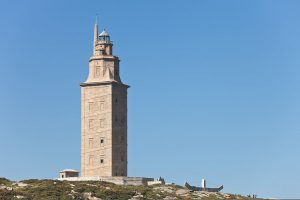 A Coruña is a beautiful and elegant city to the north of Santiago de Compostela and known as the balcony of the Atlantic Ocean. One of its most beautiful landmarks is "La Torre de Hercules" (The Tower of Hercules), a Roman lighthouse which has been in continuous operation since possibly the 2nd century AD and has been declared by UNESCO as a World Heritage Site.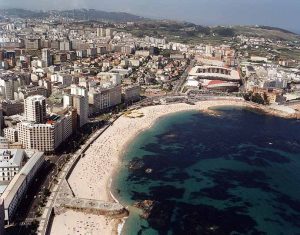 Other landmarks include:
María Pita Square in the old quarter, with the statue of the local heroine of the same name and the City Hall.
San Antón Castle with its archaeological museum.
The Promenade of Riazor Beach in the centre, 9 kilometres long and one of the longest in Europe.