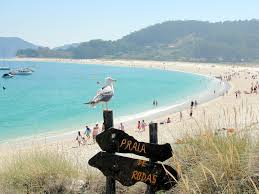 The Cíes consist of three islands, two of which are linked by a long strip of sand known as Rodas beach.
They can be reached by ship departing from Cangas do Morrazo or Vigo.
They were declared a natural reserve in 1980 and are included in the Atlantic Islands of Gallician National Park having a status of ZEPA, which stands for Bird Special Protection Zone. Moreover, dolphins and sea turtles can be often spotted and also numerous sea anemones and urchins can be observed a few metres from the shore.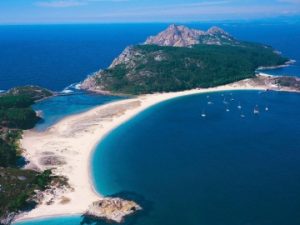 A true paradise! No wonder Rodas Beach was declared to be the best beach in the world in 2007 by the British newspaper The Guardian.