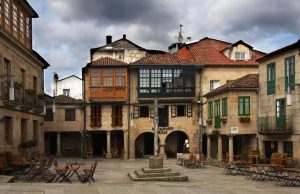 Capital of its own province, the ancient Pontus Veteris is a monumental city full of art and history whose old quarter is one of the one of the most important in Galicia, second only to Santiago de Compostela's. It is the capital of the well-known Rias Baixas and of the Portuguese Way to Santiago.
It is located on the banks of the River Lerez and, apart from its well preserved old quarter, it is well worth visiting among others its famous squares, like La Plaza de la Leña and picturesque churches, e. Church of La Virgen Peregrina, the only shell-shaped temple in Spain.
The bridges crossing the River Lerez also define the essence of the city, being the Burgo Bridge the oldest of them all.
Pontevedra does not leave anybody indifferent!